David Bowie's Unreleased "Let's Dance" Version Comes to Life Through Revolutionary NFT Collaboration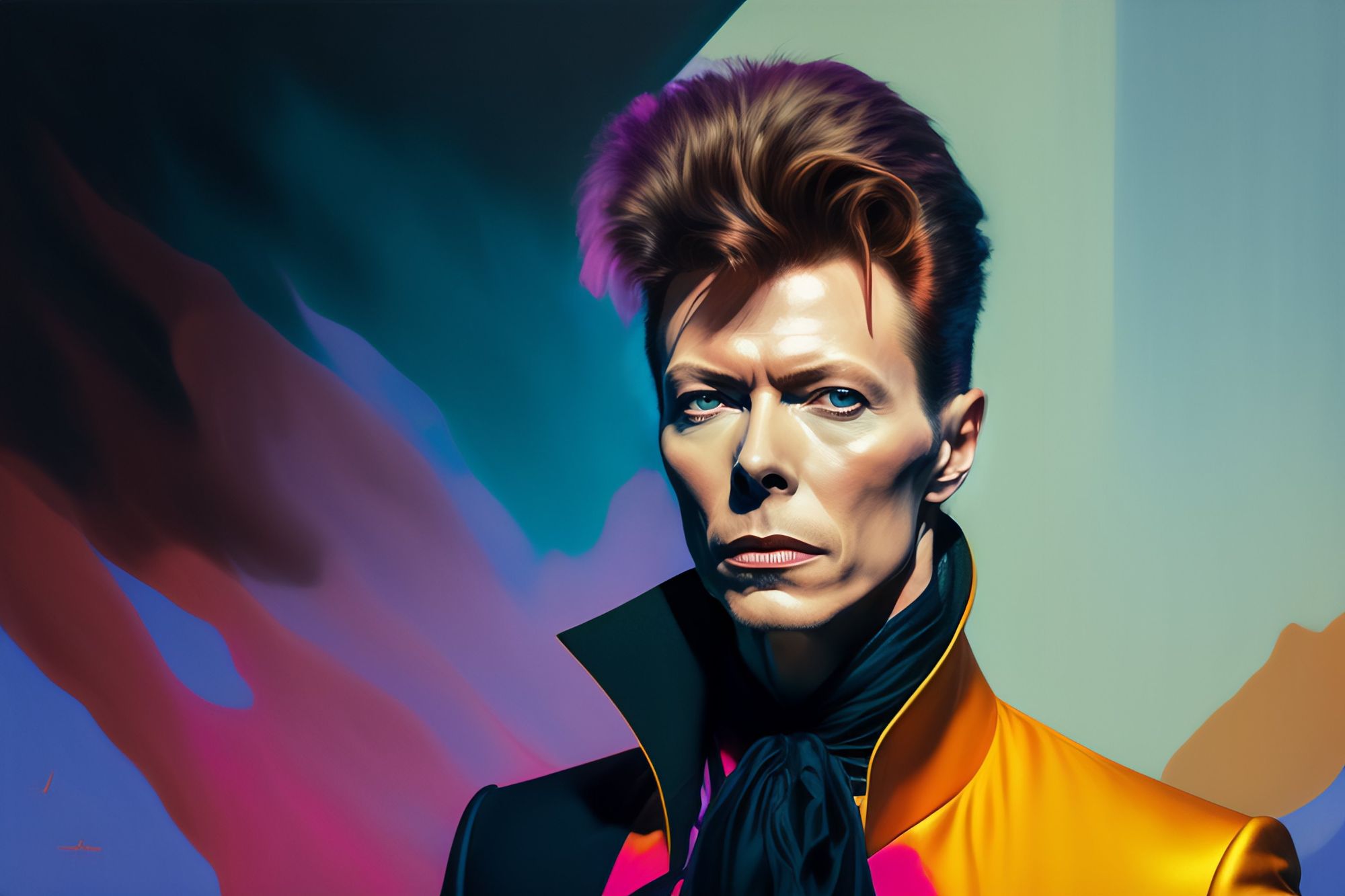 David Bowie's Unheard Version of "Let's Dance" to be Released as NFT for Charity An unheard version of David Bowie's hit "Let's Dance" will be sold as a pay-what-you-want NFT by Gala Music, benefiting the charity MusiCares.
In his lifetime, David Bowie, considered one of the most influential musicians of the 20th century, produced an impressive catalog of 27 studio albums, 11 live albums, 4 soundtracks, and 128 singles. But it seems the late singer-songwriter, who passed away in 2016, still has one more song to sing.
On Thursday, Gala Music, a subsidiary of Web3 startup Gala Games, announced a collaboration with music producer Larry Dvoskin and publisher Warner-Chappell Music to release an unheard version of Bowie's 1983 hit song "Let's Dance" through a limited series of NFTs.
On April 14th, 40 years after the original release of "Let's Dance", Gala Music will release 3,003 NFTs, each featuring Bowie-inspired artwork, granting the holder access to the unreleased version of "Let's Dance" produced by Dvoskin and Bowie in 2002.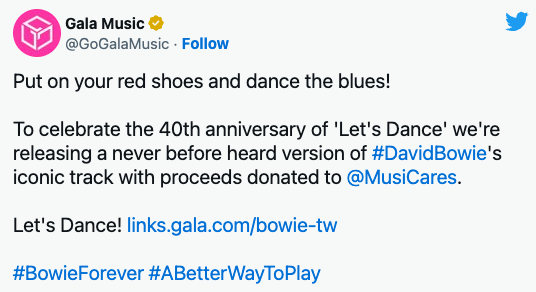 The NFTs will be sold on a pay-what-you-want model; all initial proceeds from the sale will benefit MusiCares, a charity providing health and social services to the music community.
Dvoskin described the song in a statement as a "dreamier, more electronic" version of the hit, which remains one of Bowie's most popular tracks. The music producer and composer have always wished for this new version to see the light of day.
With the 40th anniversary of "Let's Dance" approaching, Dvoskin approached Bowie's estate to try to convince them to release the song through NFTs.
"When I first spoke to the executor of Bowie's estate, he told me that he planned to listen to my proposal about releasing this song as an NFT and then politely reject it," Dvoskin said in a statement. "But when he opened the original 2002 email in which Bowie expressed enthusiasm for making the recording, he changed his mind. This was a creative project that David never got to see released in his lifetime. We are fulfilling his wish by releasing it now."
Next week's release will not be, however, Bowie's estate's first foray into blockchain.

In September, Bowie's estate launched a series of NFTs in collaboration with the marketplace OpenSea titled "Bowie on the Blockchain". That collection, which was also sold to raise funds for charity, faced strong criticism from Bowie fans who denounced the blockchain experiment as being incompatible with the late artist's values and ethics.
Warner Chappell Music, a subsidiary of Warner Music Group, owns Bowie's complete music catalog, having acquired the collection early last year for over $250 million. In November 2022, the record label announced a deal with Web3 entertainment incubator Defient to "unlock the power of Web3 for songwriters".
Dvoskin's deal with the record label is described as Warner Chappell Music's "first fully native NFT deal" for a song that was never released in physical or digital formats.
Last week, amid a wave of large-scale layoffs, Warner Music Group stated that it planned to preserve employees involved in its growing list of Web3 and AI initiatives, citing "new technology initiatives as fundamental to the company's future".
Gala Games is best known for its efforts in Web3 gaming but has also ventured into music and film while exploring other entertainment use cases for NFTs and tokens.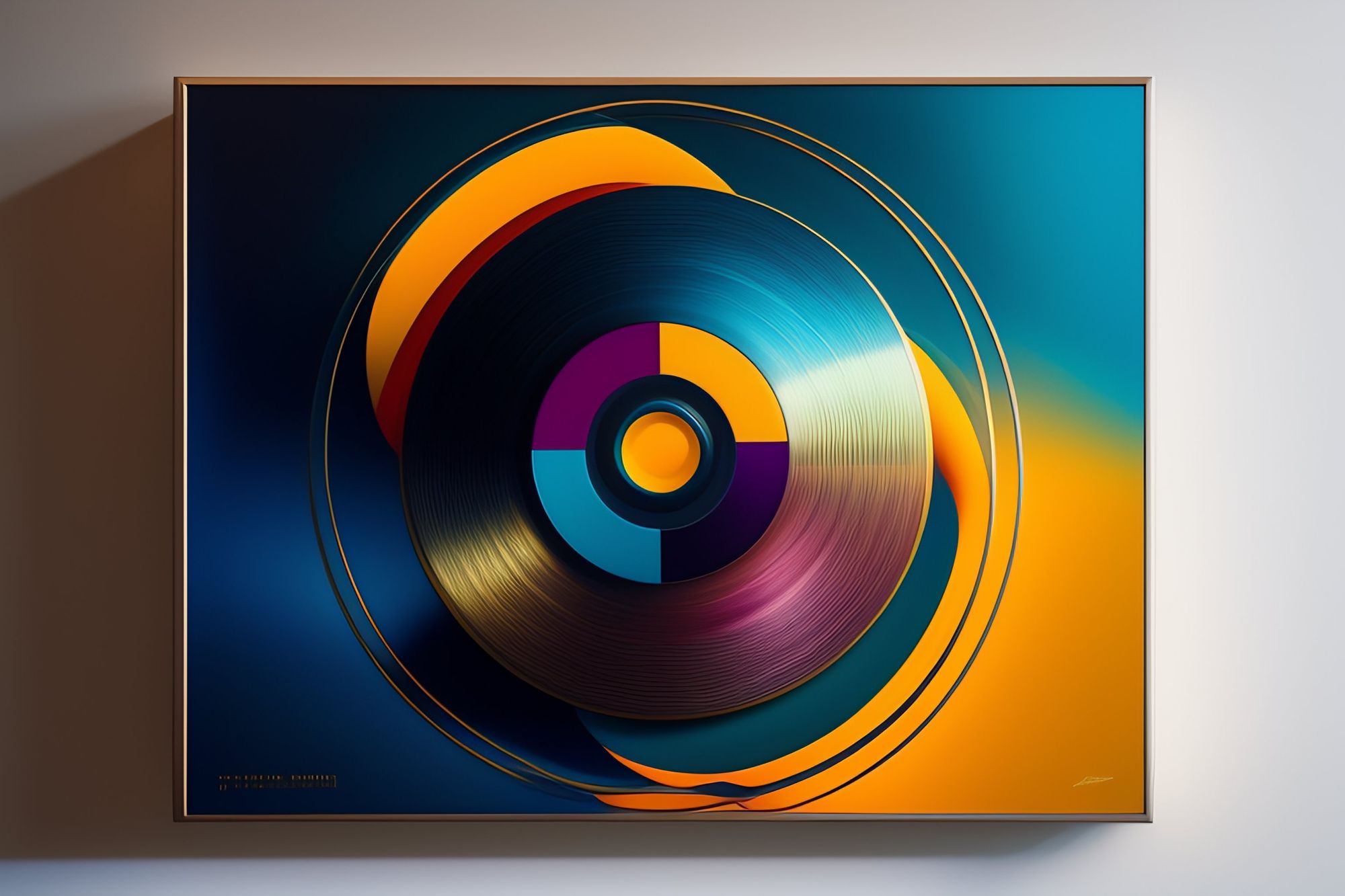 The startup faced scrutiny earlier this year when it tweeted about upcoming film projects with actors Dwayne "The Rock" Johnson and Mark Wahlberg, an announcement that seemed to drive its native GALA token up by 115%, only to later remove the tweet and call it "a bit overzealous". Gala clarified that both actors' respective production companies are co-producing unrelated documentary projects not tied to their own lives or careers.
This groundbreaking collaboration between Gala Music, Larry Dvoskin, and Warner Chappell Music highlights the revolutionary potential of NFTs in the music industry. As NFTs continue to gain traction, they are playing an increasingly significant role in transforming various sectors, including music, art, and even aviation. To learn more about the impact of NFTs in these industries, we recommend reading the following articles:
If you would like to exchange thoughts on the potential of NFTs and their applications, feel free to send us an email. We're always eager to engage in insightful discussions about this exciting technology.