Best Premint alternative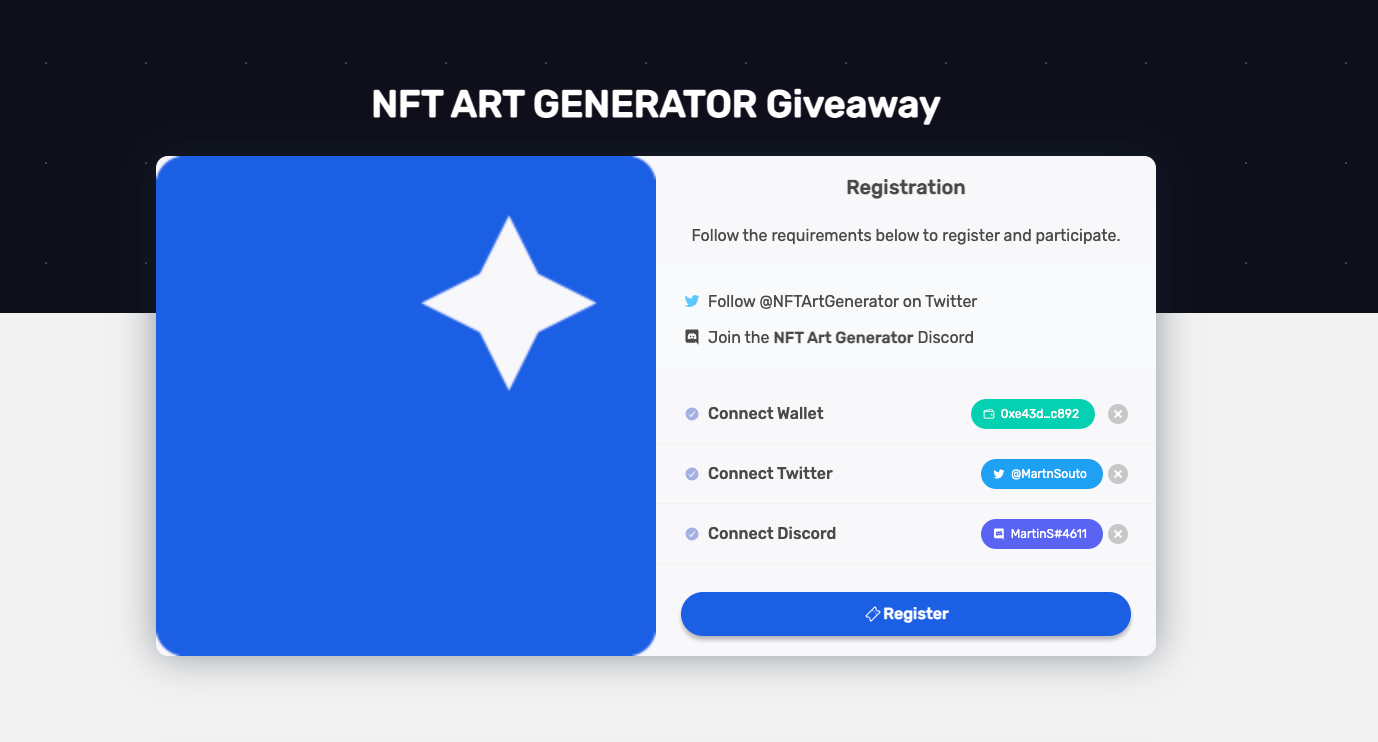 One of the most important things and most difficult one too when working on a project is keeping track of the Whitelist Addresses and "OG" supporters. Currently you can collect this addresses manually via Discord, Twitter... or you can use a platform like Onemint / Premint to create a landing page and make people meet some requirements to be eligible for a Whitelist Spot without having to go through the hassle of checking manually if they meet the requirements.
Checking manually takes a lot of work, you need to make sure that every single person is eligible to win before running the raffle, so this is never the way to go since it can take a long time and it´s easy to make a mistake.
Onemint´s Community Pass allows you to collect as many wallets as you need for your whitelist and also run giveways among those wallets by using the Raffle Page tool. Some of the requirements you can ask for are: follow @twitter, "verified" rol on Discord, minimum wallet balance...

By using Onemint as your launchpad, you will be able to manage everything you can think of to be able to have a succesful NFT project with all the necessary things, from the Art Generation to the Smart Contract.
Check the Community Pass and all of the other Onemint´s features here.