Best Whitelist Manager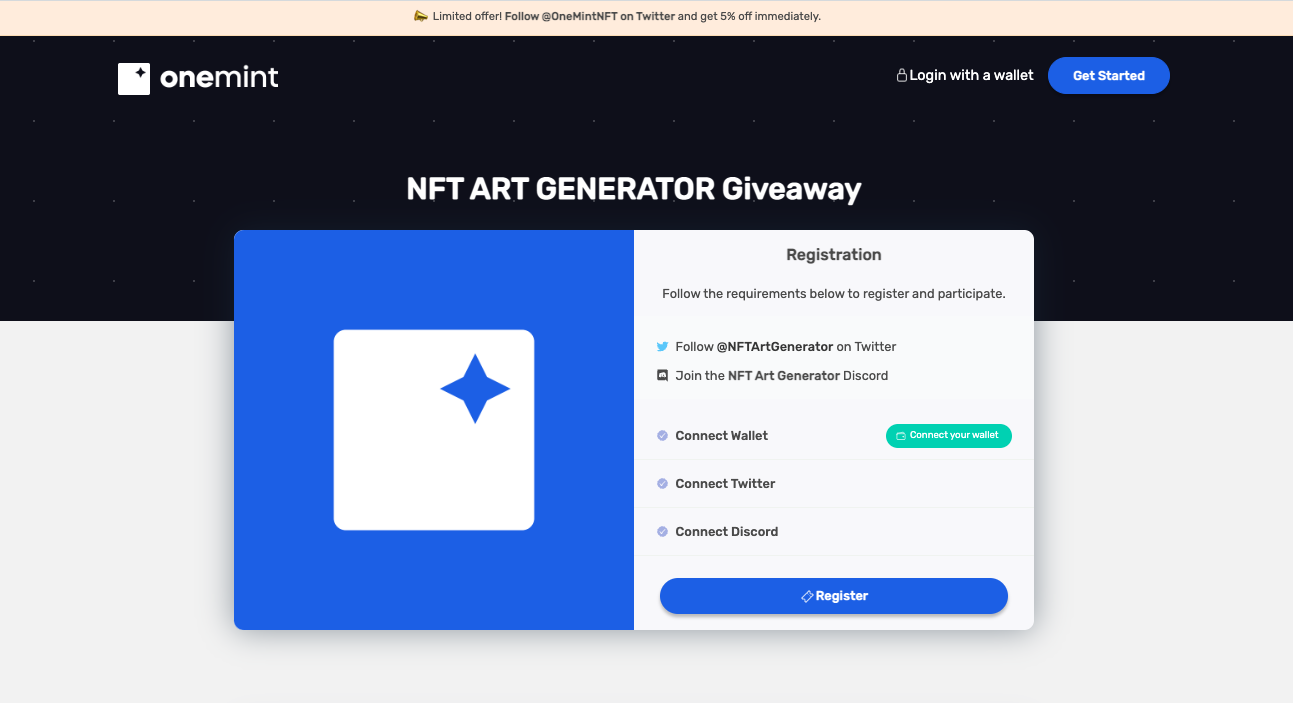 Since NFT became a novelty and mainstream, thousands of artists have adopted this new technology to promote and distribute digital art. It is then, that a complex ecosystem was created and every project out there needed a way to stand out and showcase their NFT's appealing to potential collectors.
What does Whitelisting involve?
As means to market to their audience and generate some hype, creators adopted a modality of whitelisting "early birds". This meant that whoever participated in their communities, by following their social media accounts, he or she would earn a right on a raffle to buy in early into the project.
Why would you run a whitelist raffle?
Running a whitelisting campaign, proved to be a powerful marketing strategy for brand positioning and NFT adoption. Users would be incentivized to participate in the community to earn that right and become an "OG".

The only downside that came about was that manually following up and keeping track of the Whitelist Addresses and original supporters turned out to be a laborious job.

Soon enough, the proper platforms started to emerge and this time-consuming task was solved. These platforms provide tools that allow you to create, control, and manage the whitelisting process - saving up days of work.
The Community Pass
At OneMint we built a Community Pass that allows creators to collect as many wallets as needed. We wanted to go the extra mile and decided to add various other features. With the pass, you can run giveaways among your whitelisted wallets by using the Raffle Page tool.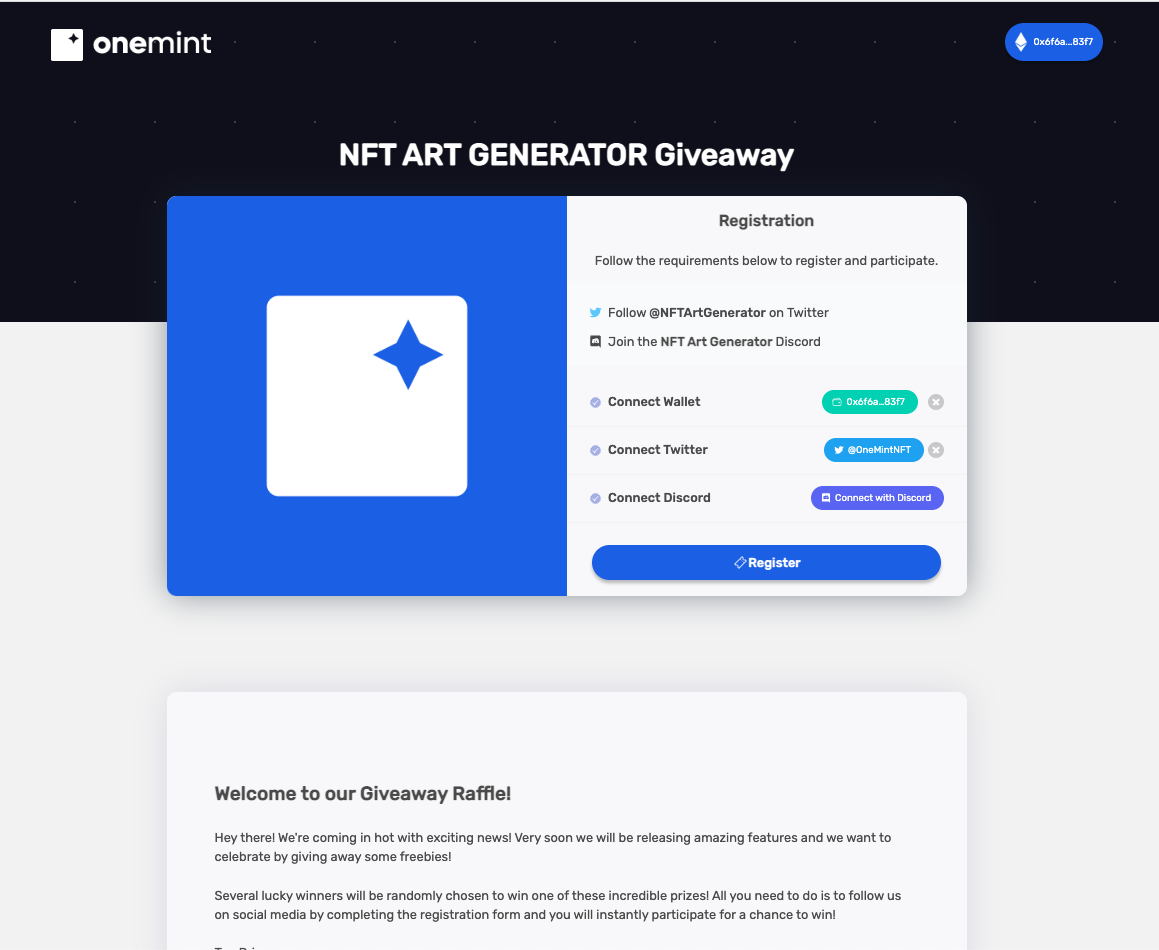 By setting up some rules, you can ask your audience to:
Follow your Twitter account (or whichever handle you decide)
Join your Discord server
Allow only verified roles
Have a minimum wallet balance, and more
A special add-on was implemented to give creators room to customize and write their project outlines or rules into the landing page.

Do you need a Whitelist Manager?
The answer is plain and simple, are you expecting to run a raffle with under 100 users? Though tedious, laborious, and time-consuming, you may find an excel sheet to do the job. However, if you plan to promote your project and expect hundreds and thousands of users to join your hype and have a successful launch, you will that using our tool will save up days of work.
As a special treat for those who read our content, and even though our Community Pass is already the most featured one and with lowest price at that (compared to alternatives such as Premint.xyz), we have put together a 10% discount code at your disposal.
On a final note, we invite you to check our other articles - especially the Guide For A Successful NFT Project which comes in handy to those venturing into the NFT Space.